Autumn is upon us, with the nights getting darker, cosy jumpers in store and of course the launch of the seasonal coffees.
Many coffee enthusiasts have been excited about the return of Pumpkin Spice Lattes which are now available at Greggs and Starbucks. But what else can we expect this autumn from our coffee shops?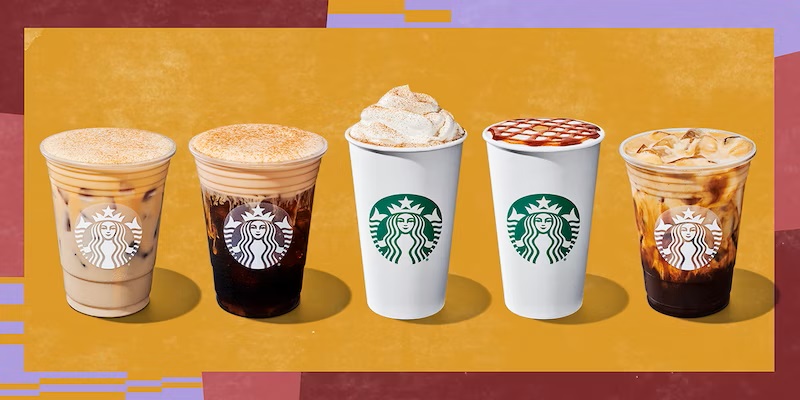 Starbucks
The popular Pumpkin Spice latte has returned!
Along with the latte, which can be served hot or cold, Pumpkin Cream Cold Brew and Pumpkin Spice Frappuccino will also feature on the menu this autumn.
Fancy trying something new? Starbucks have introduced their Salted Maple & Caramel Cream Cold Brew along with Clotted Cream Fudge Cold Brew.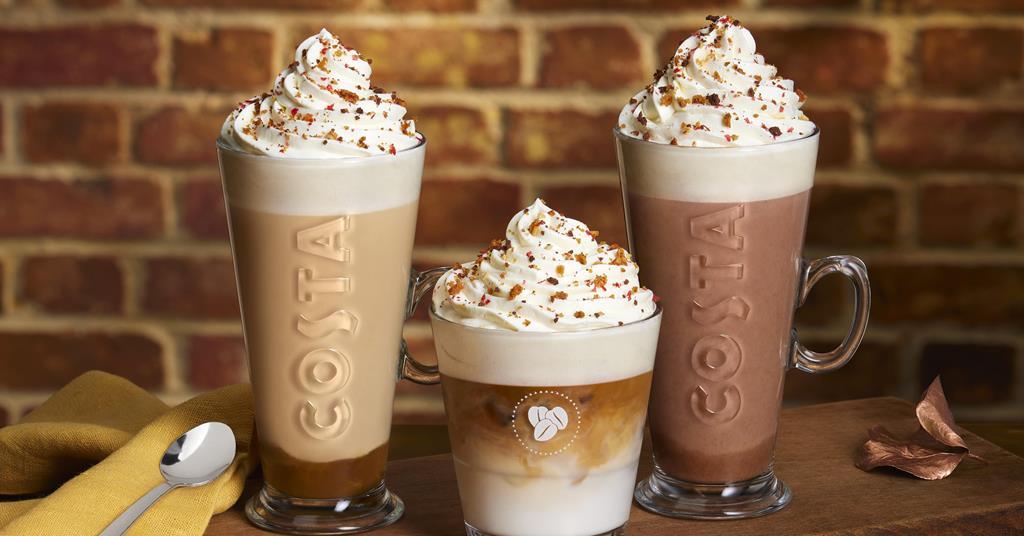 Costa
Costa have gone all out this autumn introducing new toasties – the Hog Roast toastie and Chilli Cheese and Chicken toastie – along with their new seasonal drinks.
They have also introduced new Maple Hazelnut treats including hot and iced drinks, muffins and blondies. Costa app users can enjoy secret menu items including the Maple Hazel Frappe which is available now.
A Loaded Flapjack, Chocolate & Salted Caramel Cake, Apple & Blueberry Loaf Cake along with an Iced Pumpkin Gingerbread biscuit have also been introduced to their autumn menu.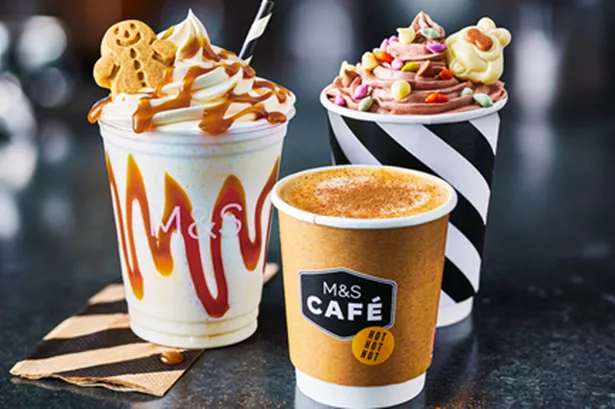 Marks and Spencer
Marks and Spencer Café fans can get their autumn fix with the launch of their Speculoos Latte. This latte comes with biscuit, caramel spice and cinnamon flavours melted into the latte.
M&S have also introduced their gingerbread frappe, infused with gingerbread syrup, whipped cream, Speculoos sauce and a gingerbread man biscuit.
Calling all Colin the Caterpillar fans! You'll want to get your hands on this new themed coffee. It combines the classic chocolate frappe with whipped cream, Macmillan coloured sprinkles and a chocolate Colin face.
Greggs
Greggs have launched their version of the Pumpkin Spice Latte which is available in store now, along with an iced version of the popular drink.
Not a fan of Pumpkin Spice? Greggs have launched a few hazelnut treats as well:
Hazelnut Mocha
Hazelnut Hot Chocolate
Tim Hortons
Cosy up this autumn with Tim Hortons' new Caramel S'mores flavour. Enjoy as an Iced Capp or Frappe to keep you cool or warmed up as a latte or hot chocolate. There really is something for everyone!